Believing in Your Child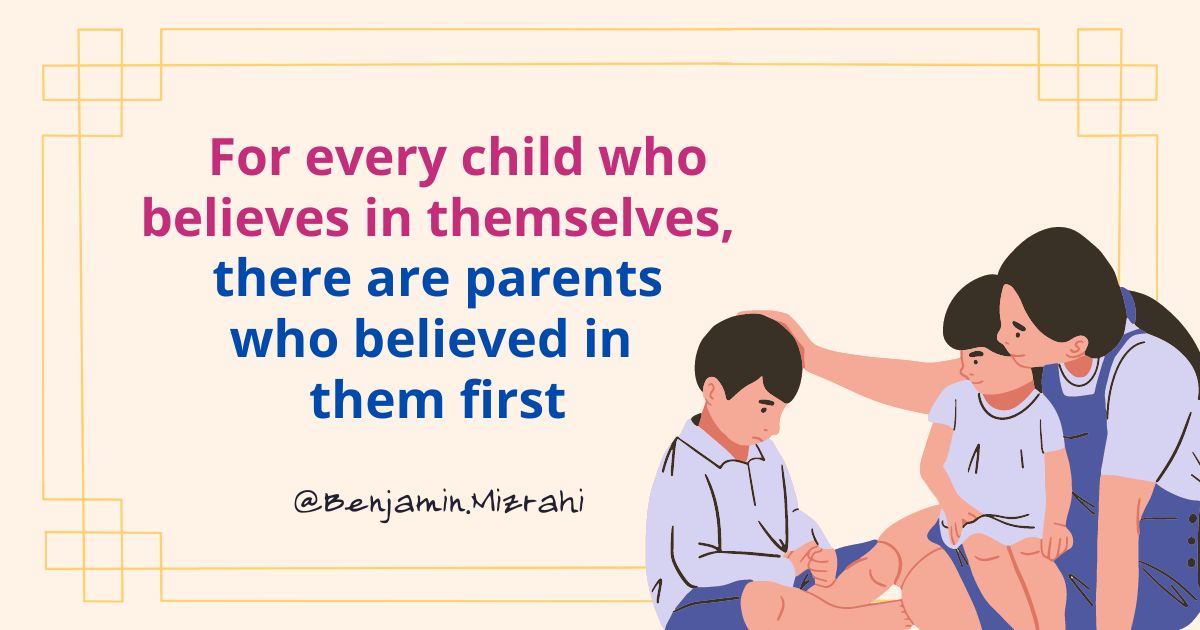 We give our children wings when we believe in them. When we trust in their dreams and what they'll be able to do, they can fly. That's why we must play the role of mentors, dream-makers. Parents must understand that one day their child will follow their example and not their advice. 
What can we do to support a child's self-esteem? 
Speak nicely to them: speaking nicely to our little ones means speaking to them with affection, patience and positivity. If we do, we'll be showing them a good example and helping them balance their emotions. 
Tell them stories that make them better at introspection. Children should understand that it is of the utmost importance not to forget about what we think, feel and do. Through communication we get knowledge about people (ourselves and others) and things.  
Praise and do not ridicule: We're talking about highlighting, reinforcing and recognizing their positive behaviors. Here's a golden rule: praise in public, criticism in private. 
Help them handle frustration and teach them to be proud of their achievements. 
Make them feel like an important part of the family. 
Avoid overprotecting them and encourage good socialization with their peers. 
Educate by example: Parents should be a good model of self-esteem.