Encouragement vs. Praise: Why the Differentiation Matters?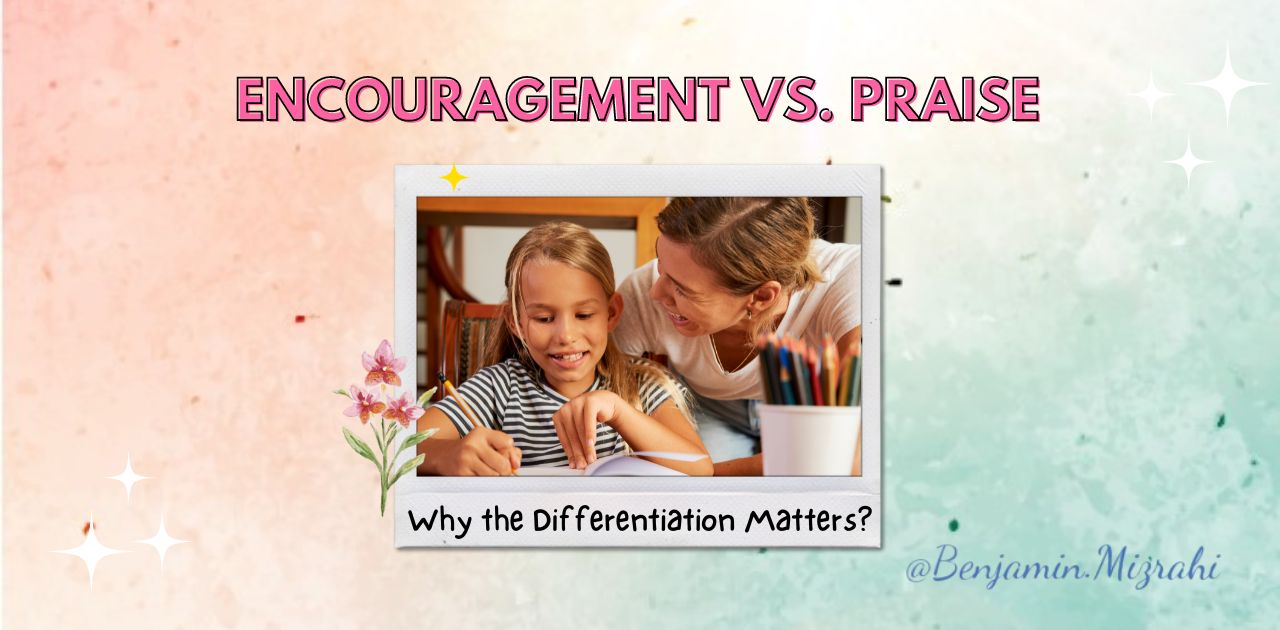 Parents should focus on empowering their kids, and the best tool for the job isn't praise; it's Encouragement. Encouragement is essential to building a child's confidence and self-esteem. 
With Encouragement, you focus your words on the positive action, behavior, or improvement you'd like to promote, rather than on the result. 
Encouragement is a more empowering way of providing positive feedback to kids. Essentially, it helps them replicate the skills they need to achieve a similar result in the future. 
While praise isn't a material possession like cash, a new toy, or even ice cream, it offers the same quick hit of satisfaction. Although it feels really good to receive, the effects of praise don't necessarily last long and are even weakened over time. 
When it comes to giving our kids a pat on the back, a quick "good job" or "you're a rockstar" just doesn't cut it. Unlike superfluous praise, Encouragement goes much deeper. It motivates a child internally to demonstrate positive behavior and to value things like hard work, improvement, teamwork, and perseverance. 
Here are some words of encouragement for your child's development:  
Recognize and foster continual growth and effort. 
Lessen the chance of comparisons or competition. 
Foster independence with the understanding that intrinsic abilities can achieve needs and wants. 
Emphasize on effort, progress, and improvement, rather than focusing on results. 
Recognize contribution rather than completion, or quality over quantity. 
Promote perseverance, rather than giving up, if initial results aren't as good as expected.  
Inspire self-concept, as opposed to comparisons. 
Offer preparation for real-world challenges, where simply showing up won't earn recognition. 
Build determination and confidence, e.g., "I have the ability to do many things if I work hard," as opposed to building false self-esteem, e.g., "I am so smart. I can do anything." 
Inspire self-sufficiency. 
Coach Benjamin Mizrahi. Educator. Learning Specialist. Family Coach. Father. Husband.   
More articles on www.MrMizrahi.blog