How Can We Help Kids with Self-Regulation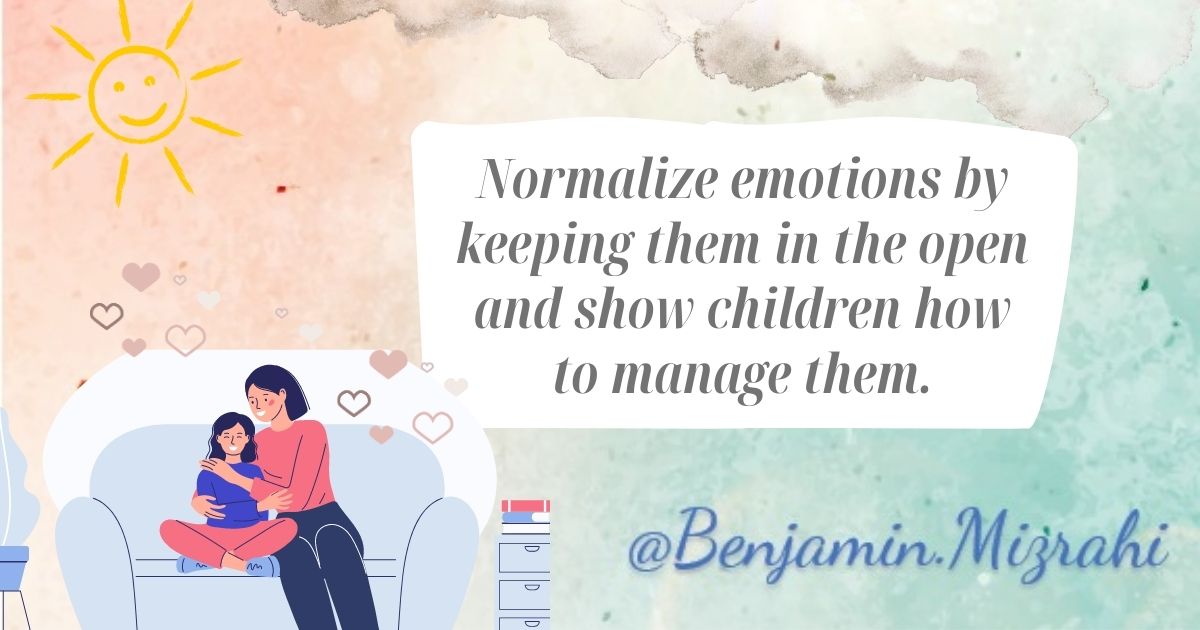 Self-regulation is the ability to remain calm, cope with big emotions, adapt, and respond appropriately to our environment. Emotion regulation is a skill that can be learned, often with the help of parents or other adults. 
Children cannot always handle their big emotions (e.g., mad, sad, scared) and may appear anxious, irritable, impulsive, destructive, or aggressive. If lack of regulation skills is the cause of children's meltdowns, punishment will not teach them the skills they need to stay calm, cope, and adapt.  
Here are some strategies that may help at home or at school: 
Provide as much consistency as possible. Regular mealtimes and sleep schedules are essential for children's emotional and physical development. 
Talk about your feelings when appropriate. 
Encourage your children to talk about their feelings. Label your child's feelings and discuss emotions as they arise in books or television shows. 
Model emotion regulation. What strategies do you use when you are feeling frustrated or worried? 
Practice deep breathing. This is a tool that the whole family can practice, and it can be used anywhere! 
Recognize that children need time and support to learn and practice regulation skills. It is important that you model self-regulation by remaining calm. Offer a gentle touch, empathy, and validate their feelings. 
Coach Benjamin Mizrahi. Educator. Learning Specialist. Family Coach. Father. Husband.
More articles on Mr Mizrahi's Blog - Benjamin Mizrahi