How to Apologize to Your Kids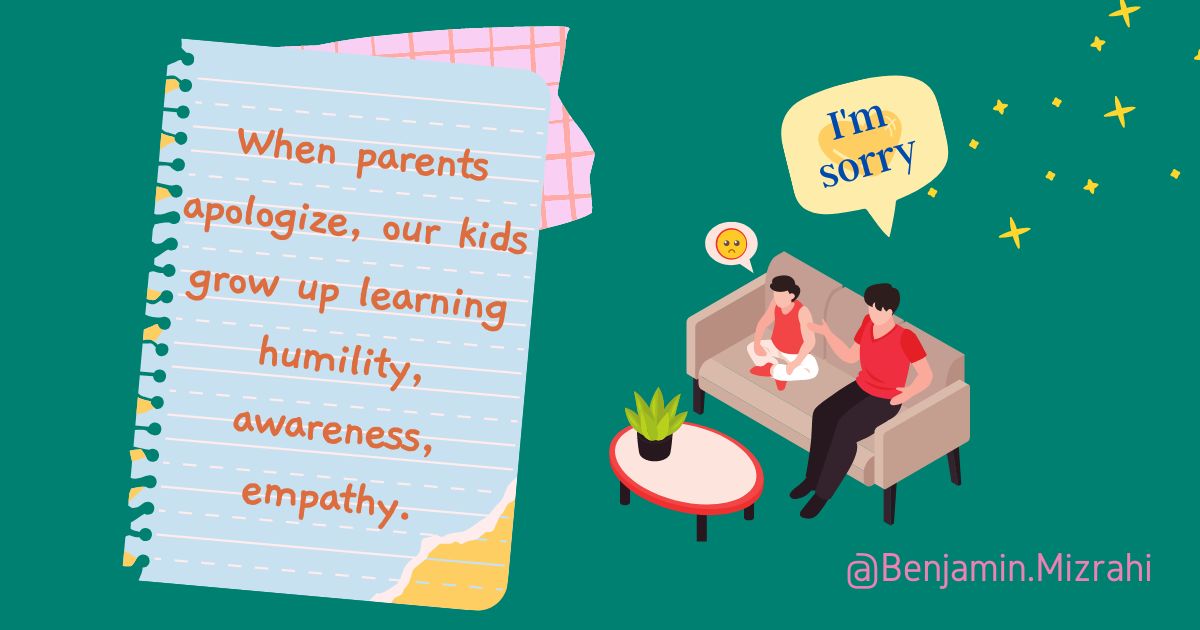 Teaching children how to apologize from an early age makes it easier for them to feel empathy. It helps them take responsibility for their actions and be able to control themselves. This type of behavior sometimes isn't that simple to learn.  
Learning to apologize, and doing it, can improve your relationship with children and make it easier to teach them values. Knowing how to apologize to a child correctly and effectively is important. It's not just about saying you're sorry, doing it the right way. 
A child can feel bad about something you think is meaningless. Don't undermine their emotions. Recognize when you've wronged them and apologize sincerely. 
When you apologize to a child, explain why you're doing it. "I'm apologizing because I told you we were going to the movies, and we didn't'. I wanted to keep my promise, but I couldn't. I'm sorry." 
As soon as you feel you did something wrong, don't wait too long to apologize. Don't let them get frustrated and disappointed for long. 
Finally, promise them that it won't happen again. Telling them you'll try harder and showing you worry about them, is a way to lead by example, to inspire them to do the same and learn from you. 
In short, being able to lead by example and properly teach children the value of forgiveness will lead to a more humane and respectful society. 
Coach Benjamin Mizrahi. Educator. Learning Specialist. Family Coach. Father. Husband.   
More articles on Mr Mizrahi's Blog - Benjamin Mizrahi