Kids Need People Who Love Them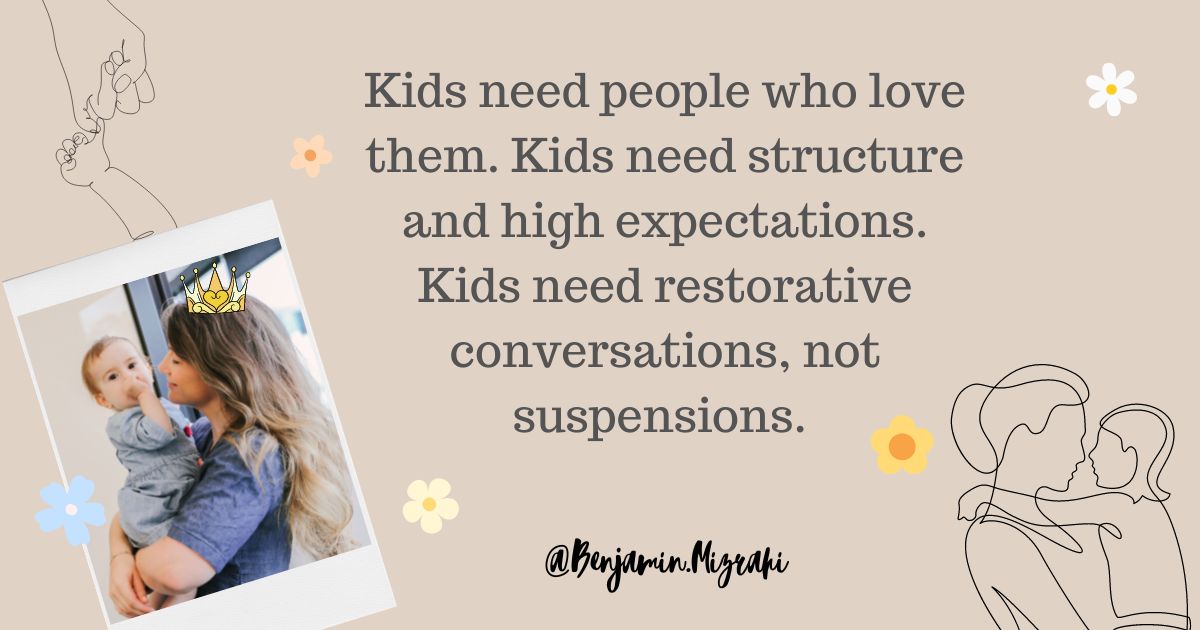 The most important thing children need is love. Loving your kids doesn't just make them smarter and more confident – it even makes them healthier.
Children need both affection and structure in order to develop into secure, happy adults. So, try whatever parenting styles you feel you need to try.
But remember, as long as you show your kids that you believe in them, as long as you offer them love, warmth, affection, and support, your kids are going to be just fine. 
Coach Benjamin Mizrahi. Educator. Learning Specialist. Family Coach. Father. Husband.   
More articles on Mr Mizrahi's Blog - Benjamin Mizrahi