Let's talk about… P L A Y!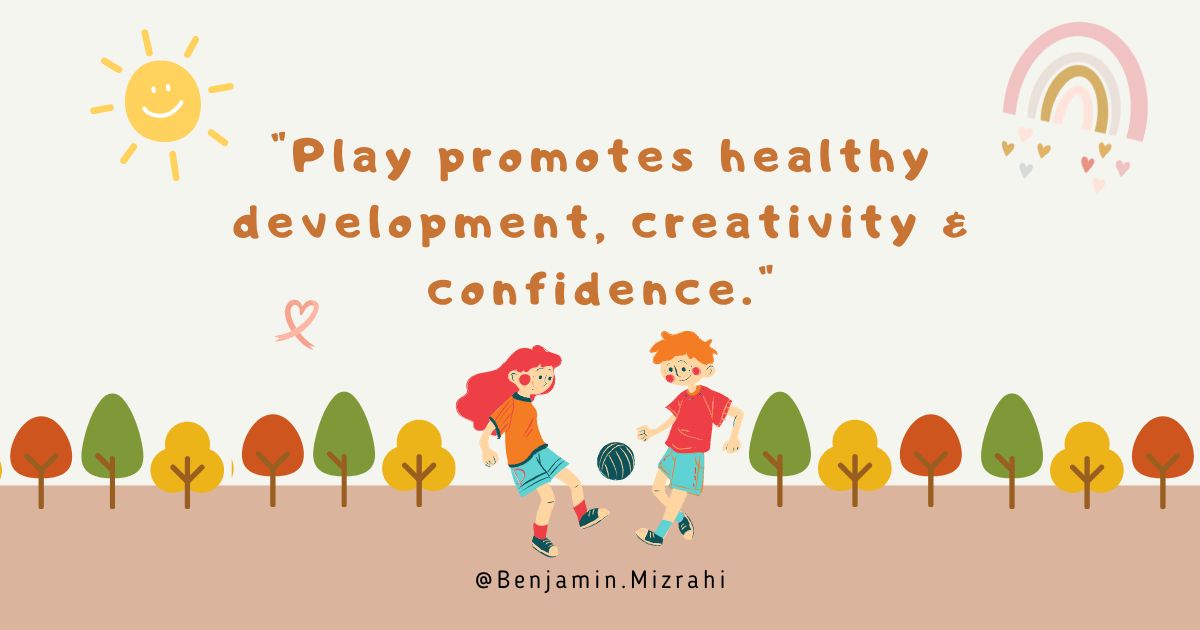 Play encourages creativity, increased dexterity, and physical, cognitive, and emotional strength!  

Play can lead to feelings of confidence, competence, and resilience in children!  

Play is POWERFUL. 
 
For most people, learning involves acquiring a specific new skill, such as memorizing alphabets, counting, writing, etc. They often believe that playing is only for fun and involves no actual learning.  

However, according to studies, playing is learning. Children learn through playing. 

The importance of play in early childhood cannot be underestimated because playing is essential to a child's growth. 
 
Another added benefit of play is strengthened child-parent bonds! As a parent, consider joining your child in play. Allow your child to set the scene and take the lead – this gives you an opportunity to experience your child's world and connect on a deeper level!