LIFE SKILLS TO TEACH YOUR CHILDREN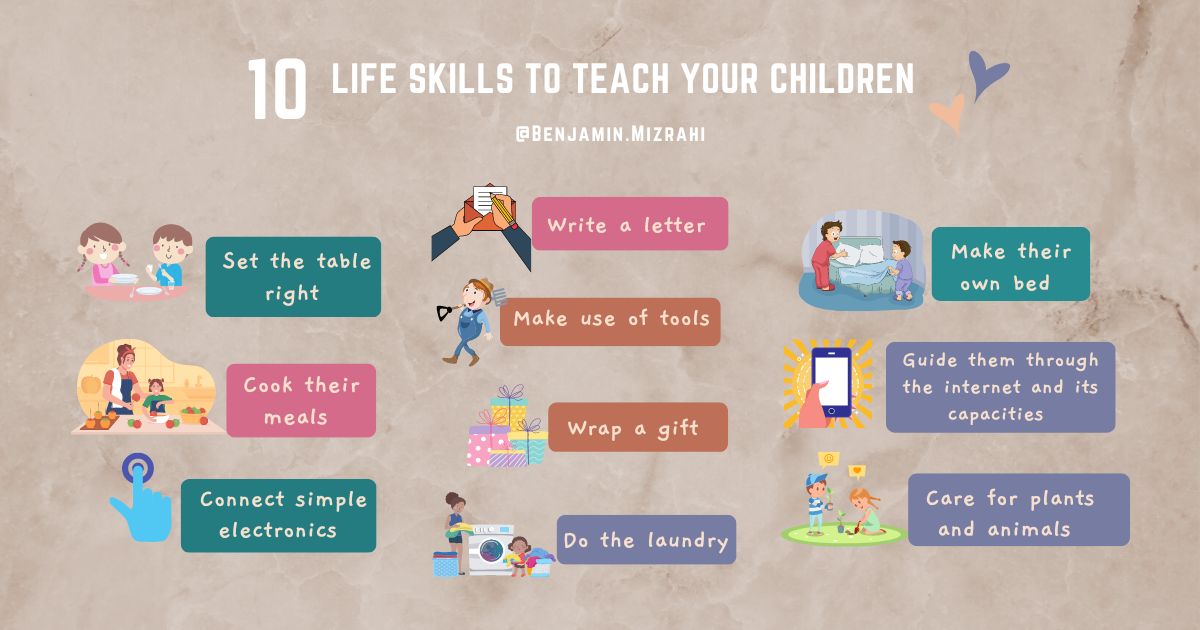 A parent is obligated to equip their children with the necessary skills and means to survive and flourish in life. Here are some simple life skills you can teach your child at an early age: 
Do the laundry 
Cook their meals 
Connect simple electronics 
Care for plants and animals 
Make use of tools  
Write a letter 
Make their own bed 
Guide them through the internet and its capacities 
Wrap a gift 
Set the table right 
Coach Benjamin Mizrahi. Educator. Learning Specialist. Family Coach. Father. Husband.   
More articles on Mr Mizrahi's Blog - Benjamin Mizrahi