Teaching Kids About Emotional Regulation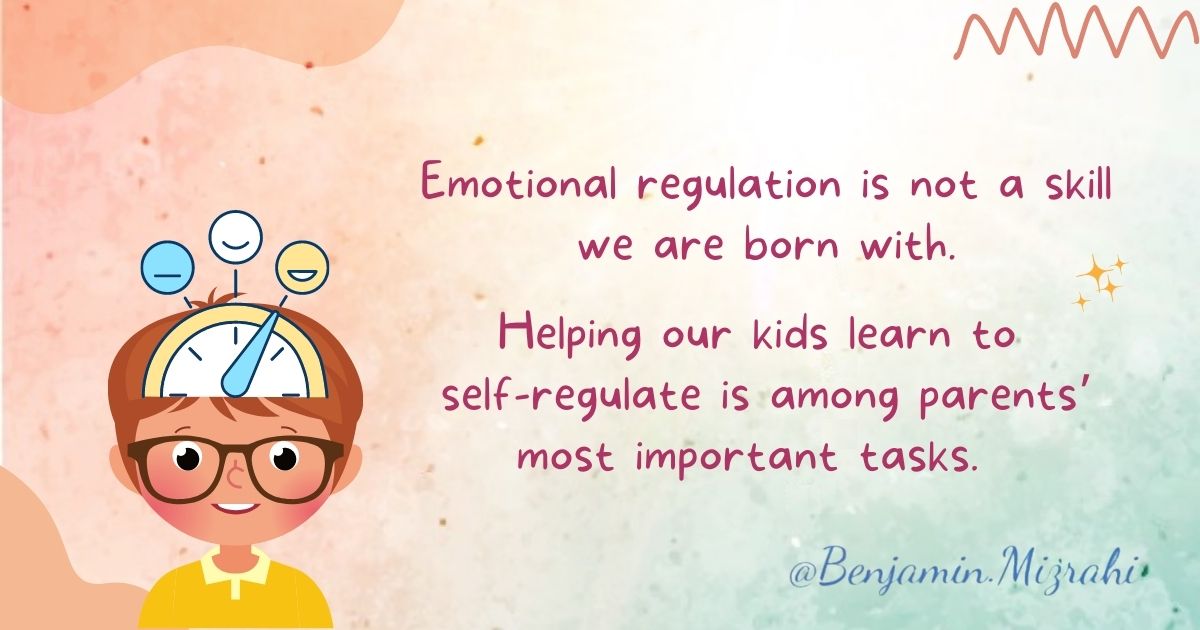 Emotional regulation skills help children with ADHD tame meltdowns, outbursts, and other negative behaviors. Being able to identify and understand feelings are the first steps to regulating emotions, an ability that children will continue to develop throughout their lives.  
Emotional regulation helps kids develop independence, self-discipline, interpersonal skills and emotional intelligence. It also helps children understand the meaning of their relationships with others, build mental resilience and form their identities. 
Use these strategies to teach your child self-regulation techniques to maintain their mental and physical health: 
🔵 Accurately Label Feelings 
Effective emotional regulation hinges on emotional intelligence — the ability to be aware of, express, and manage our emotions on our own and in relationships. A healthy familiarity with emotion starts with a family open to all emotions. Emotional maturity develops over time; it's normal for younger children to have a hard time with it. Read books, talk about emotion, and describe your own emotions to your child. 
🔵 Behavior Interventions 
Child-directed therapy, where kids learn to identify emotions first and build coping skills to meet what they experience, can be vital for anyone with ADHD. Parental involvement helps, as adults reinforce what their children may otherwise forget to work on. Child-focused therapy should offer direct guidance in forming practical new habits, as children learn to handle their own disruptive emotions. 
🔵 ADHD Medication 
ADHD is a medical disorder. This doesn't mean that medication is the only tool to cope with it, but it does validate considering medication. ADHD medications are safe and effective when used appropriately. Despite common misperceptions, the correct medication should have benefits with no significant side effects. ADHD medications do not primarily address emotional reactivity, but they often help. 
Coach Benjamin Mizrahi. Educator. Learning Specialist. Family Coach. Father. Husband.   
More articles on Mr Mizrahi's Blog - Benjamin Mizrahi