Treat Your Children as You Would Like to Be Treated Yourself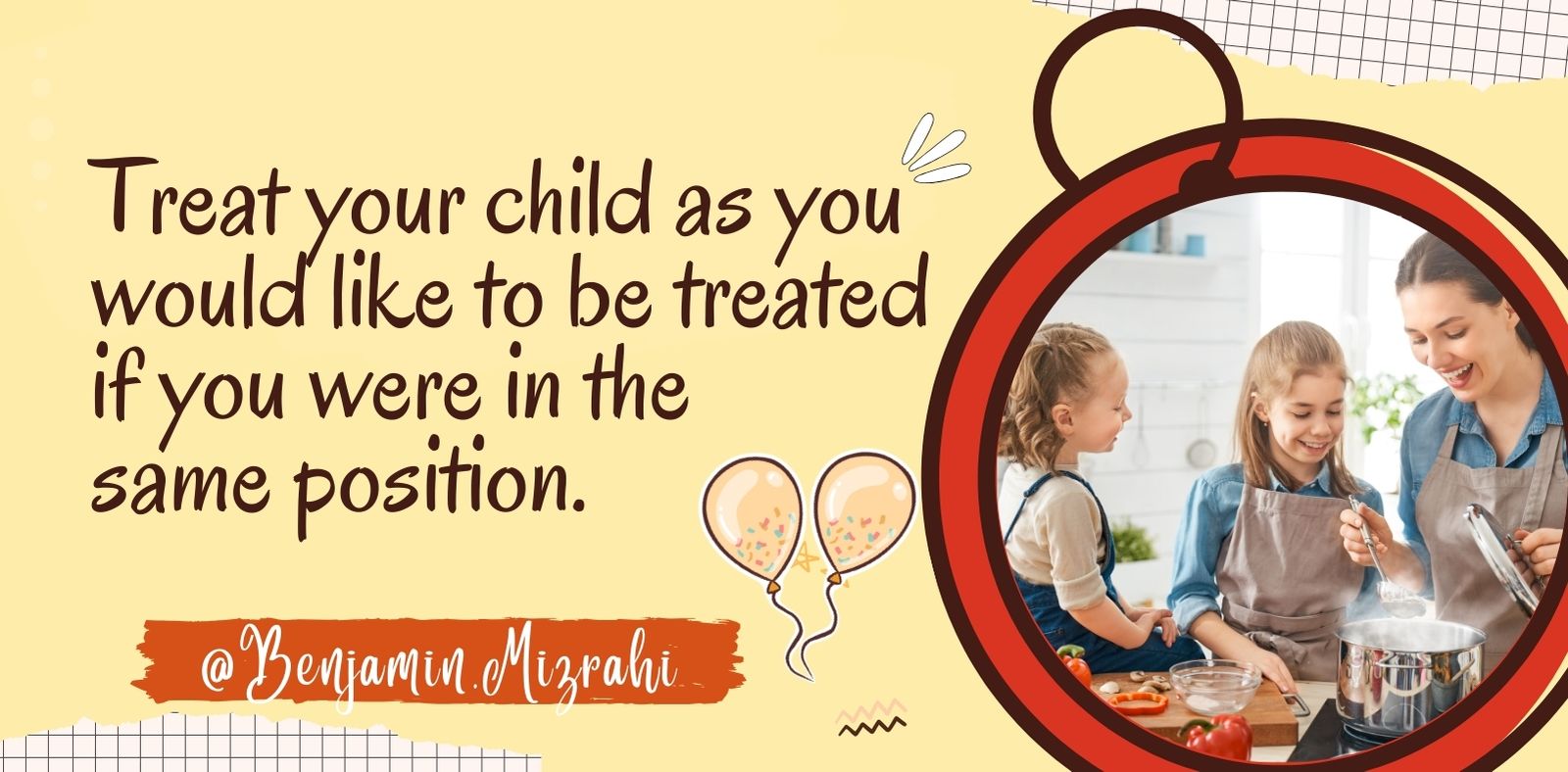 Snuff out their fears, give a name to those emotions that they do not know how to express, dedicate time to them, let their dreams take off, and make them feel who they are: the most precious people in your world. 
A child does not want to be yelled at and does not understand reproaches; your child deserves to be treated with the art of listening, patience, and the grandeur of affection, because children are not there to be "dominated"; they are there to be loved. 
A mother's instinct or a father's natural ability to intuitively know the needs of their own children is doubtlessly the best strategy when it comes to educating them. Children come into the world with innate kindness, so they deserve to be treated with respect. 
A child must be treated with affection and without fear. There are mothers and fathers who are afraid to fail in their role as parents. They think that they are failures if they don't get them a place in the best schools or buy them the same brand-name clothes that their friends wear at school. They aspire, in some way, to offer their children what they themselves never had. 
Everyone is free when it comes to choosing how to educate a child, but we often forget what children are like and everything that happens in their heads. We hang onto the thought of everything that we have to offer them without first finding out what they really need: us. 
Our children do not really need brand-name clothes or electronic toys that they can play with alone. They need your time, your example, your good night hugs, and your hand to hold when they cross the street. 
Coach Benjamin Mizrahi. Educator. Learning Specialist. Family Coach. Father. Husband.   
More articles on Mr Mizrahi's Blog - Benjamin Mizrahi