What To Do When You're Feeling Anxious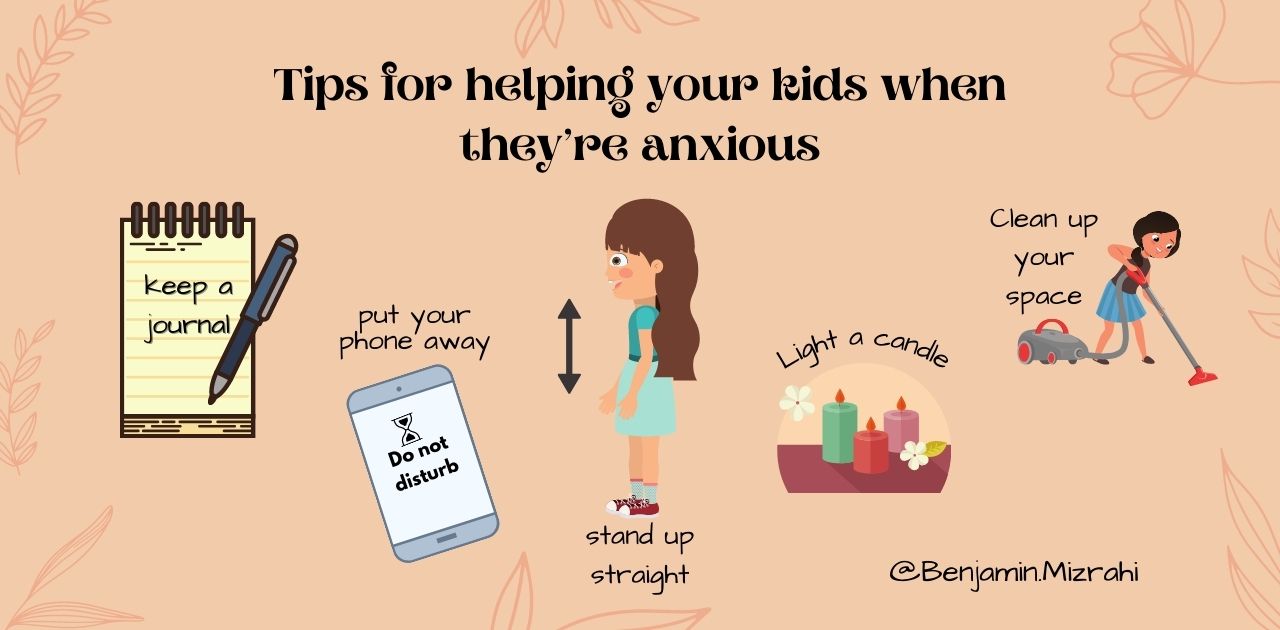 We always want what's best for our kids. However, when dealing with children who are chronically anxious, it's a bit more challenging. It will be absolutely disheartening to cause them even the teensiest bit of suffering, right?
Here are a few tips for helping our kiddos when they're anxious:
🗑 HELP THEM CLEAN UP THEIR SPACE.
Rearranging spaces can help keep them occupied and feel productive.
🧍🏾‍♂️🧍🏾‍♀️TELL THEM TO STAND UP STRAIGHT.
Many of us take this for granted, but posture plays a major role in improving one's mood and esteem. Simply standing up straight may help your kids feel better about themselves.
📝 ENCOURAGE THEM TO KEEP A JOURNAL.
This works both for your kids and for you as well. Sometimes, there's so much going on in our heads that we can't put them into words. Putting them in writing can help you and your kids gain control over your emotions.
🕯 LIGHT A CANDLE UP.
Just the sight of a candle flame helps us get into a meditative state. What more if the candles we use are scented? Some amazing scents to choose from that can help relax both the body and the mind are lavender, orange, lemon, peppermint, frankincense, and sandalwood. Just remember to keep it out of reach of your little ones and to blow out any candles that may be left unattended.
📱 PUT THE PHONES ASIDE AND CONNECT.
This works for both parents and children. Set your phones aside for a few minutes and TALK. It will help reduce anxiety and serve as a bonding moment as well.
Coach Benjamin Mizrahi. Educator. Learning Specialist. Family Coach. Father. Husband.   
More articles on Mr Mizrahi's Blog - Benjamin Mizrahi