You Are Your Child's Very First Teacher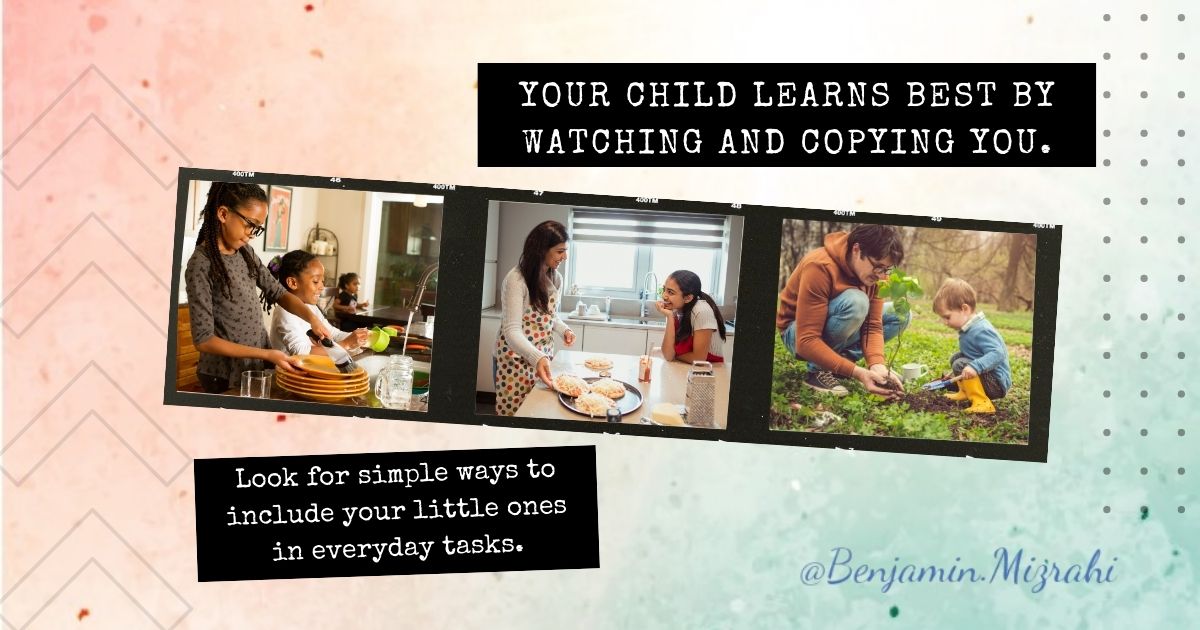 Does your little one cheer at the football game just like Grandpa does? 
Do you ever find them in the bathroom putting on your lipstick just like you?  
Has a bad word slipped out of that innocent little mouth?  


You are your child's very first teacher! Young children are constantly paying attention to the world around them. They watch how their parents and caregivers talk, eat, react to situations, and interact with others. 
The typical toddler follows a four-step process for imitation: 
1️⃣ Watching and listening. 
2️⃣ Processing the information.
3️⃣ Attempting to copy a behavior. 
3️⃣ Practicing. 


Some tricks that you can do at home: 
✨ Be a good role model- Choose your words and actions wisely. Set a positive example for your children, even when they are infants and toddlers. 
🏡 Think of your home as your child's first classroom- What do you want your child to learn? 
📚 Choose meaningful books and television shows. 
🧹 Include your child in your everyday activities and see those activities as an opportunity for learning.  
Coach Benjamin Mizrahi. Educator. Learning Specialist. Family Coach. Father. Husband.   
More articles on Mr Mizrahi's Blog - Benjamin Mizrahi