A Parent's Job as a Role Model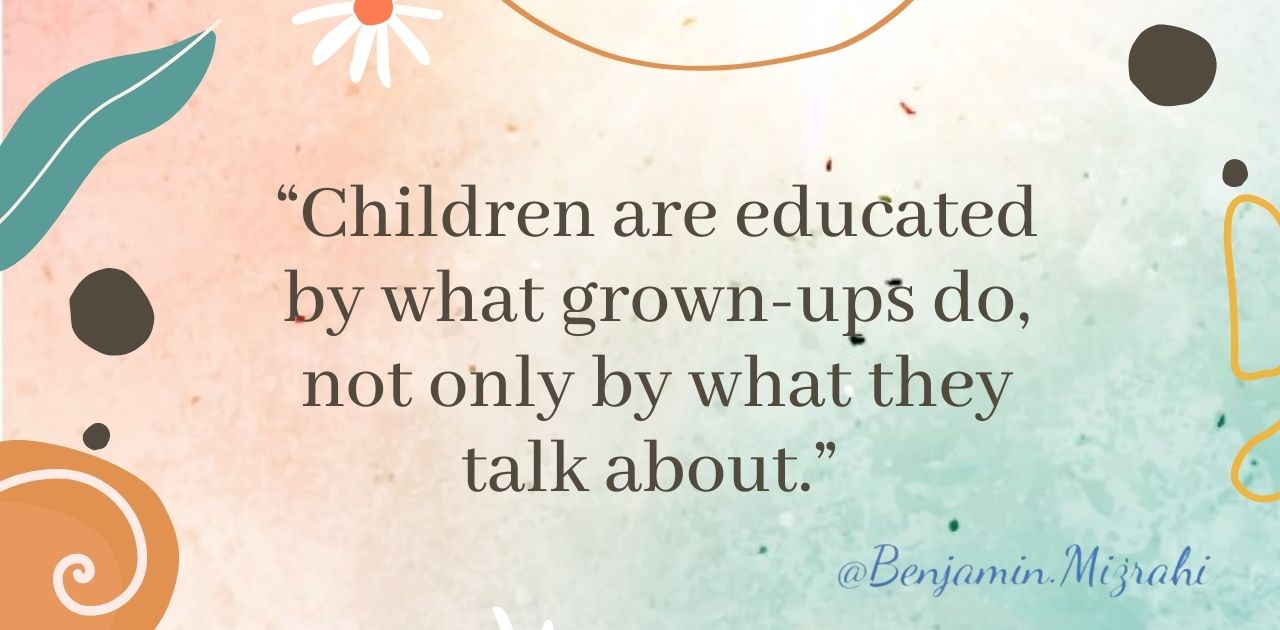 Parents serve as role models not just through direct contact with their children, but also through the examples they establish in the home and in the community.  
Parents can contribute to their children's personal growth and development by addressing their issues, sharing their experiences, and maintaining a healthy perspective. 
Parents must help their kids get ready for when they leave home and enter the "real world."   
Your kids should be able to handle things like doing laundry, cooking, or setting up appointments.  
So, what about the big things, like managing a home, making friends, and dealing with problems?  
Adults do a lot of work.   
Make sure your kids know what to do when the time comes. 
Coach Benjamin Mizrahi. Educator. Learning Specialist. Family Coach. Father. Husband.   
More articles on Mr Mizrahi's Blog - Benjamin Mizrahi