Provide Consistent, Loving Care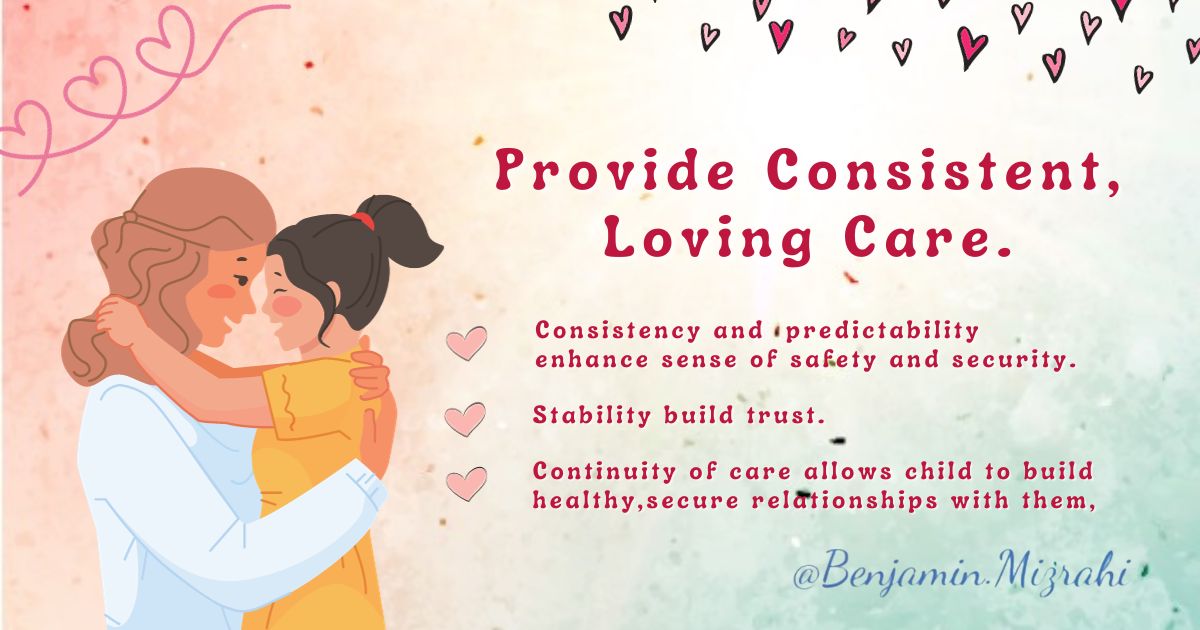 Consistency and predictability are integral parts of the foundation of trust in a relationship between parent and child. When our babies and children know that they will be cared for in a consistent and loving manner it sends the message that we are safe and trustworthy. As they grow, they are able to use that trusting relationship with us as a framework for other relationships, trusting that others will also provide them with safety, consistency, and love. 
Working parents can help their child to form solid, healthy relationships with other caregivers, such as grandparents, family members, nannies, or daycare providers by ensuring that there is continuity of care. The predictability helps a child to feel safe and secure when in another person's care. Parents who have caregivers that will respond in a timely manner, and provide nurturing care set their child up to have healthy, secure relationships with other caregivers. Ensuring that the people your child is around when not in your care are responsive, nurturing, and consistent is an important aspect of helping your child to develop secure attachments with those who are looking after them.
Coach Benjamin Mizrahi. Educator. Learning Specialist. Family Coach. Father. Husband.   
More articles on Mr Mizrahi's Blog - Benjamin Mizrahi