Ways to Address ADHD Parent Burnout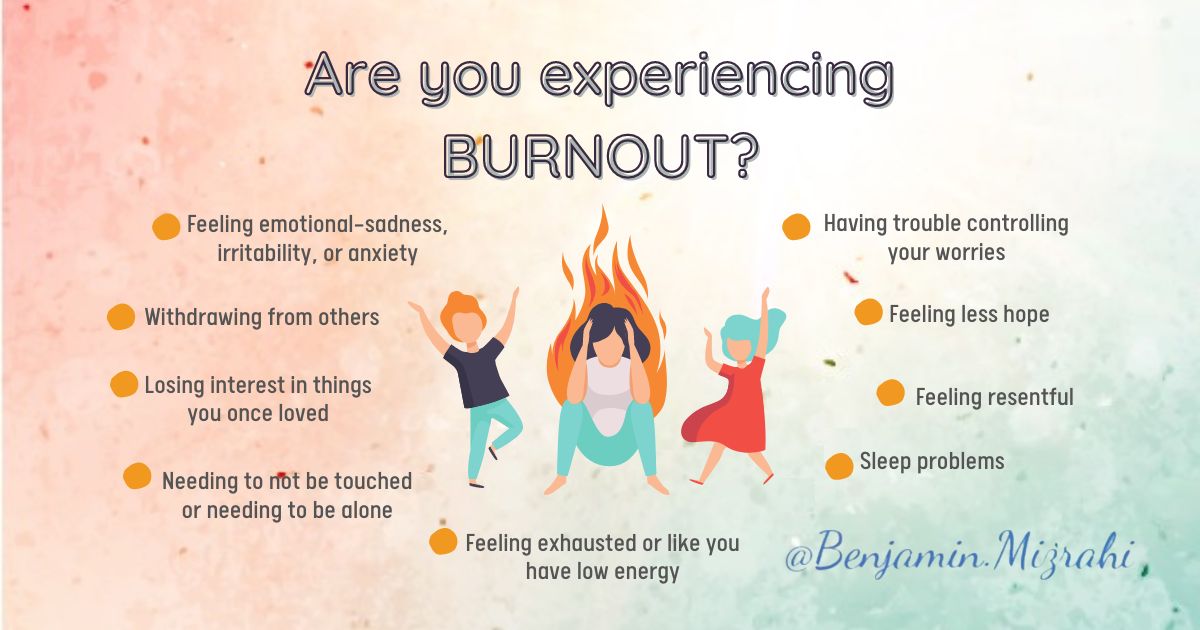 There's no denying that being a parent can be one of the most rewarding experiences in one's life, it certainly has its challenging days, weeks and even years. Parents of children with ADHD have additional stressors affecting their day-to-day lives which can no doubt dampen the joys of parenting at times. 
If the stress of being a parent to a child with a developmental disorder or associated concern is causing you to feel "burnt out", remember: 
 
You are NOT ALONE.  Parenthood is exhausting at the best of times, and it is not shameful to struggle. 
It is important to TAKE A BREAK.  All parents need a break from time to time, and it is vital to make time to practice self-care. Go for a walk, go to the gym, listen to music, catch up with friends, have a bubble bath, make time for "date nights". 
If those around you offer to help, SAY YES. Remember it takes a village to raise a child. 
Draw upon your child's "care team".  Talk to their Pediatrician, School Counsellor, Speech Therapist, Occupational Therapist, or even sporting coach.  No questions are silly questions.  It is always better to have asked about something playing on your mind than to stress about it unnecessarily. 
Talk to other parents of children with developmental difficulties – this can help to normalize your experience. 
Try and take joy in the small things. Celebrate little wins, and appreciate when your child sings, laughs or smiles. 
MOST IMPORTANTLY, if the burn-out gets too much, SEEK PROFESSIONAL HELP.   
Coach Benjamin Mizrahi. Educator. Learning Specialist. Family Coach. Father. Husband.   
More articles on Mr Mizrahi's Blog - Benjamin Mizrahi